This week's podcast looks at two seemingly unrelated phenomenon. A mass migration of invasive species and a squirrel trying to make his way in the world. Many illustrated articles have been written about the former, including this one from the New York Times. Because I'm probably the only one describing observations of the squirrel in the butternut tree near my house, I'll include pictures of it here.
The picture to the left shows what a fine, straight tree the butternut is and how slender its branches are. I can't help but admire the determination and skill of the squirrel willing to make that climb and descent multiple times a day…especially when he couldn't be sure what might lurk at the bottom waiting for him.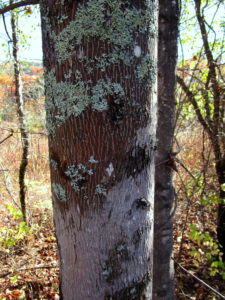 A fairly smooth grey-tan bark with patches of lichen adds to its beauty. It still amazes me how many times I walked right past it over the years and never noticed it!  And how could I miss the nuts on the road and beneath the tree all these years–assuming they were there?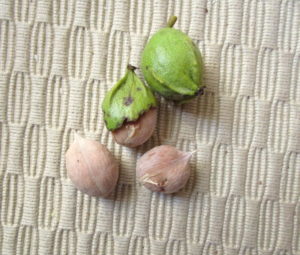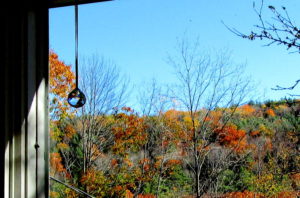 A view of the tree's crown from my kitchen window. And finally, a (highlighted) picture of the Butternut Squirrel making one of this futile attempts to curl up and sleep in the crown of his tree: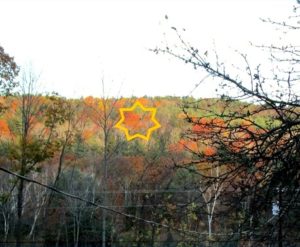 Podcast: Play in new window | Download
Subscribe: Apple Podcasts | Android | Google Podcasts | RSS | More