June 12-13, 2016
Lucy Mackenzie Humane Society
West Windsor, Vermont
Emotions, Ethology, and Animal Care Professionals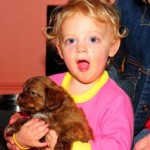 This seminar explores human emotions as these relate to normal and problem animal behavior, with an emphasis on those emotions and animal behaviors that have the greatest effect on animal-care professionals and the animals and people with whom they work. The goal is to make this seminar as interactive as possible so if you've encountered a work-related animal problem that left you emotionally drained or confused, feel free to email me and I'll try to fit it in. Your anonymity is guaranteed.
Sponsored by the Lucy MacKenzie Humane Society in lovely West Windsor, Vermont.  To register, contact Jackie Stanley  jstanley@lucymac.org or 802-484-5829.  Space is limited to the first 60 responses.
---
On-Going Events 
Online one-to-one mentoring for animal care professionals: Click here for more information.